Fitness Classes
Fitness class schedules at Fitness Plus
Here you will find class information for the classes offered at Fitness Plus including Jari Love's Get RIPPED! Workouts, RIPPED! Ride, Zumba and more!
Jari Love's Get RIPPED! Bootcamp, Shredmill & Core Suspension Programs
Be a fitness warrior! Jari Love's Get RIPPED! Programs will have you looking your best and feeling fantastic! Enjoy personalized guidance from a team of certified fitness instructors as you curl and crunch your way to your fitness goals. Pounds off? You bet! Results? Absolutely! Find out more at jarilove.com
Review the schedules for these exciting fitness classes at Fitness Plus in Calgary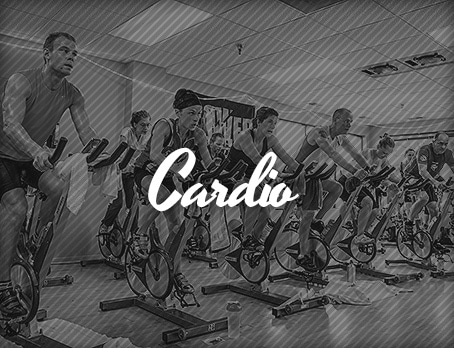 Zumba - Do you want a fun, new and exciting program to add to your fitness program? Then step on up and shake it with our amazing Zumba classes. Zumba is a highly effective workout that allows you to stop counting reps and instead gets you to focus on your body. Zumba is a cardio-intensive class that combines low and high intensity moves. Zumba also strengthens muscles, conditions balance and flexibility. Dance your way to improved health and fitness. Perfect for all fitness levels, you'll be amazed at how quickly the time goes by as you shimmy and shake your way through the class. Once you try it, you'll be hooked.
Get RIPPED! Ride - Get RIPPED! Ride conditions the cardiovascular system for maximum fat burning. Your Ride instructors will take you through a variety of drills designed to activate both aerobic and anaerobic systems. Not only does Ride provide killer cardio, it also builds lean muscle and strengthens your core all while working out to great music and having fun. Ride works in multiple heart zones and multiple levels of challenge. Within the Ride family Get RIPPED! offers a variety of Ride classes to meet every desired level of challenge. Power Hour Ride (60 mins) & Power Ride (45 mins) is a cutting edge class that challenges your endurance and stamina with multiple drills such as hills, springs and pacing drills. This class is high-energy and high-intensity set to new music. Finally, lights and the big screen will power up your class. Ride to the Beat is for those who love their music. Specifically designed to match tempo, Ride to the Beat works you anaerobically and aerobically for fat-burning fun set to the beat of awesome tunes. Boomer Ride is perfect for those looking to get their cardio on in a stress-free environment. Come sweat it out to the music you love. Simple and effective! Express Ride like our RIPPED! Express, Express Ride Is for those who want to maximize their workout time. Blast calories and burn fat with this fast-paced, high intensity workout. HIIT Ride in 30 The name says it all. HIIT ride in 30 delivers amazing killer cardio intervals in 30 minutes. HIIT uses short bursts of high intensity with lower intensity intervals to rev up your metabolism, burn major calories and dramatically improve you fitness levels. No matter which Get RIPPED! Ride you choose, you will always be challenged as you are always in control of the intensity level.
READ MORE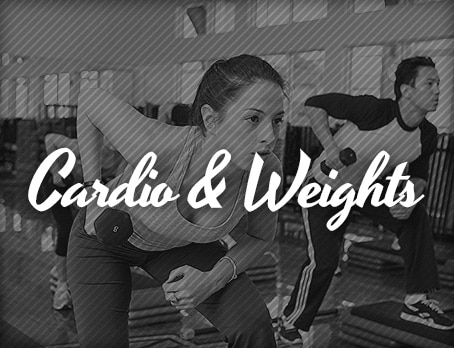 Get RIPPED! 1000- Get RIPPED! 1000 is part of the Intensity phase. This class is ideal for those looking for accelerated weight loss. This class focuses on both resistance and cardio exercises with recovery time between tracks. This is a high intensity class that was specifically designed to burn up to 1000 calories in one hour. RIPPED! 1000 alternates between double-duty resistance exercises and one minute high intensity cardio intervals. The resistance intervals build strength and keep the heart rate elevated while the cardio intervals push you to your limits. This type of interval training has been scientifically proven to burn maximum calories during your workout and to rev up your metabolism so you continue to burn calories at high levels even hours after your workout. RIPPED! 1000 guarantees you will build lean muscle, burn calories and shed fat! This workout gets the heart rate up and works the muscles. This is a high intensity class, but anyone can participate: low-impact modifications are always shown and all fitness levels are welcome!
READ MORE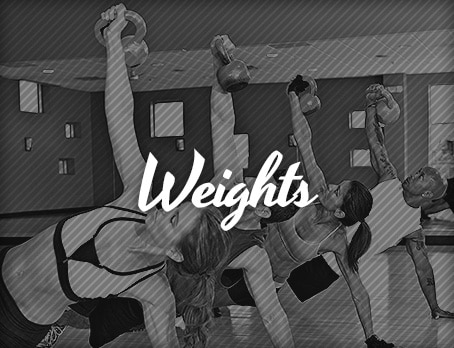 Get RIPPED! to the Core:- Get RIPPED! to the Core is part of the Core phase. This class gets results fast ! This phase is designed to maintain traditional strength training benefits as well as adding increased cardio benefits by introducing compound moves. Double-duty exercises work multiple muscle groups simultaneously to maximize results in a shorter amount of time. Metabolic testing proves that the compound moves used in RIPPED! to the core can burn up to 3x more calories than traditional weight training. Just one class of RIPPED! to the Core can burn the same amount of calories as running a 5 km race. This class is a high rep workout that uses a fluid program design with progressions built into each track along with a recovery period between tracks. This full body workout is guaranteed to increase strength, endurance and cardio stamina. As part of the Core phase, RIPPED! to the Core also strengthens and tones abs and core with every move. This phase will help you break out of plateaus and define your muscles.
Jacked:- RIPPED! Jacked is part of the Isolation phase. This phase guarantees amazing strength gains. Jacked works with eccentric and concentric principles to challenge and overload muscles by making your muscles work at different tempos. Jacked works muscles to fatigue in order to accumulate lactic acid and produce increased strength gains. Jacked isolates muscles with 2-3 exercises per muscle group and rest in between sets. Scientific testing has proven that the only way to maintain muscle while losing fat is to add resistance training. As a result, Jacked is the perfect workout for those who are looking to prevent age related weight gain and bone density loss. Jacked builds strength, builds joint mobility and builds confidence. Test your strength and get in the best shape of your life with this amazing weight workout that focuses on different exercises each week in order to keep the results coming.
READ MORE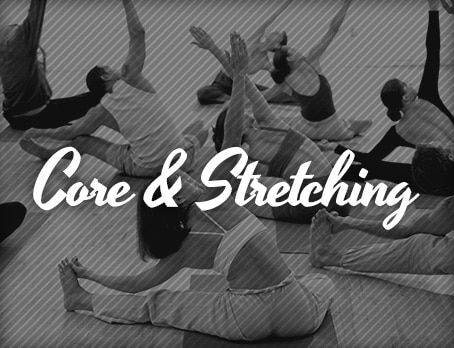 Pilates - The Get RIPPED! program offers Pilates as a new challenge. You can challenge your body in a whole new way by focusing on muscle awareness and control. Pilates will help you activate your core strength. It is great for all fitness levels and helps improve muscle control, flexibility, coordination, strength and tone. Pilates helps develop total body strength and control while improving coordination and balance. Pilates also improves body awareness, improves body alignment and breathing, and increases efficiency of movement. This class is fresh every week to keep you seeing results. Heighten your mind/body connection with this total body conditioning workout.
Yoga - Get RIPPED! also offers a variety of Yoga classes led by our exceptional instructors. Let your stress melt away as you tone, tighten and condition your body. Focus on your breath and the mind/body/spirit connection while strengthening and lengthening muscles. Yoga can help improve self-awareness and self-confidence and is an excellent addition to any fitness program. Our Yoga programs help muscles maintain their elasticity, flexibility and can improve recovery. Get RIPPED offers a variety of Yoga styles: Hatha builds our foundation by focusing on form and alignment. Improve your balance, strengthen your muscles and calm your mind. Hatha Flow builds on the foundation of Hatha to build strength and stamina. This class incorporates both static holds and flow sequences. Balance your physical and mental aspects with pranayama (breath work) and meditation. Power Power yoga focuses on movement. Flow sequences are integrated with power moves like planks, pushups and crunches to improve your power, strength, body awareness and balance. Restorative focuses on recuperation and mindfulness. Restorative yoga works with our bodies to provide a supportive atmosphere for peace and restoration. Static poses are held for several minutes to deepen the sensation and promote relaxation. Vinyasa focuses on movement with breath. This class is a flow class where we will challenge our bodies with consistent movement and leave you feeling energized and calm.
READ MORE
Class Schedule South
Group Fitness Weekly Schedule
| | Mon | Tue | Wed | Thu | Fri | Sat | Sun |
| --- | --- | --- | --- | --- | --- | --- | --- |
| 8:30 am | | | | | | | |
| 9:00 am | | | | | | | |
| 9:30 am | | | | | | | |
| 10:40 am | | | | | | | |
| 11:00 am | | | | | | | |
| 5:30 pm | | | | | | | |
| 6:00 pm | | | | | | | |
| 6:40 pm | | | | | | | |
| 7:00 pm | | | | | | | |
- Please note that Seniors Classes are registered programs.
- Please see the front desk for details.
- Please be advised that classes and instructors are subject to change without notice. Classes with 5 people or less will be cancelled.

LONG WEEKENDS & STAT HOLIDAYS

For class schedule on long weekends and holidays, please call the club at (403) 258-0333.